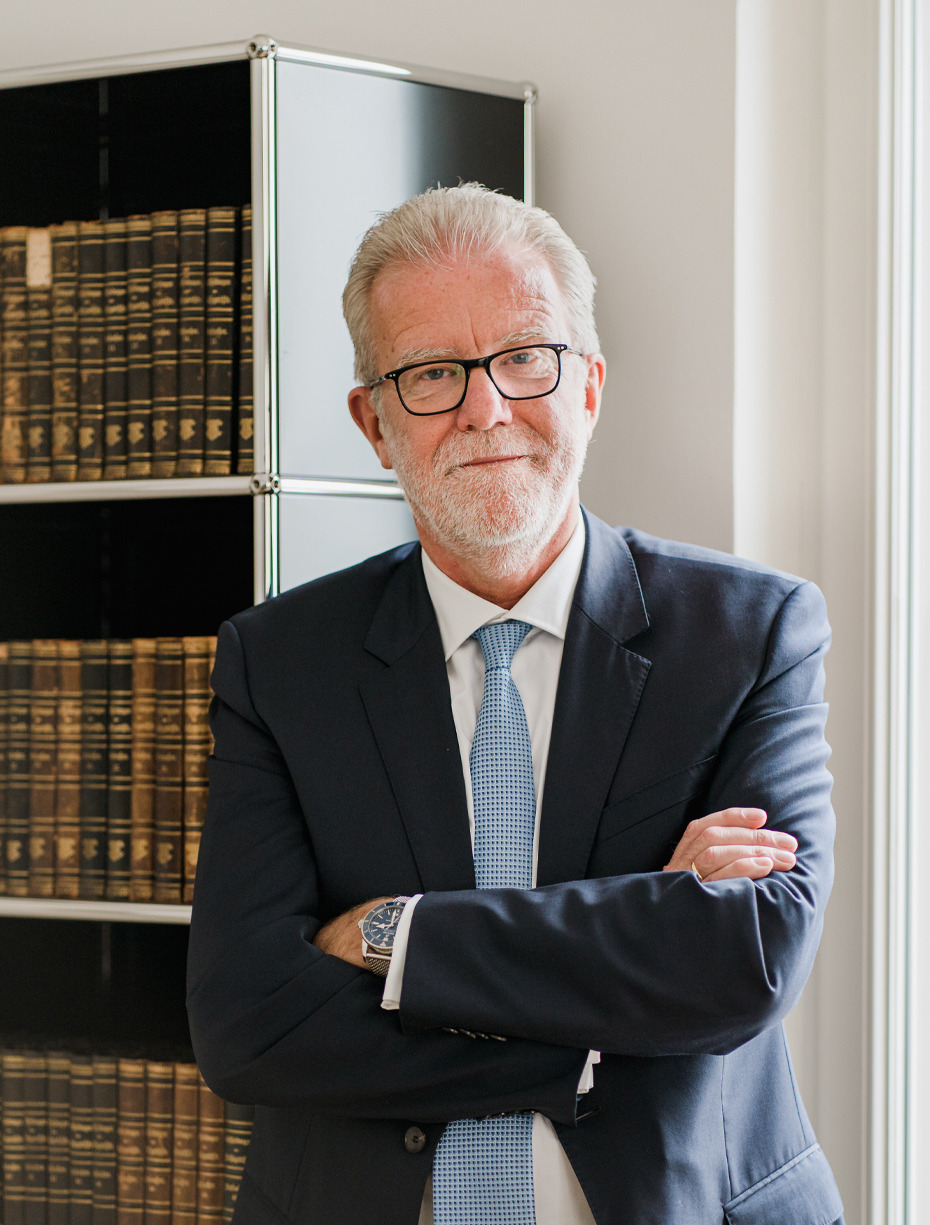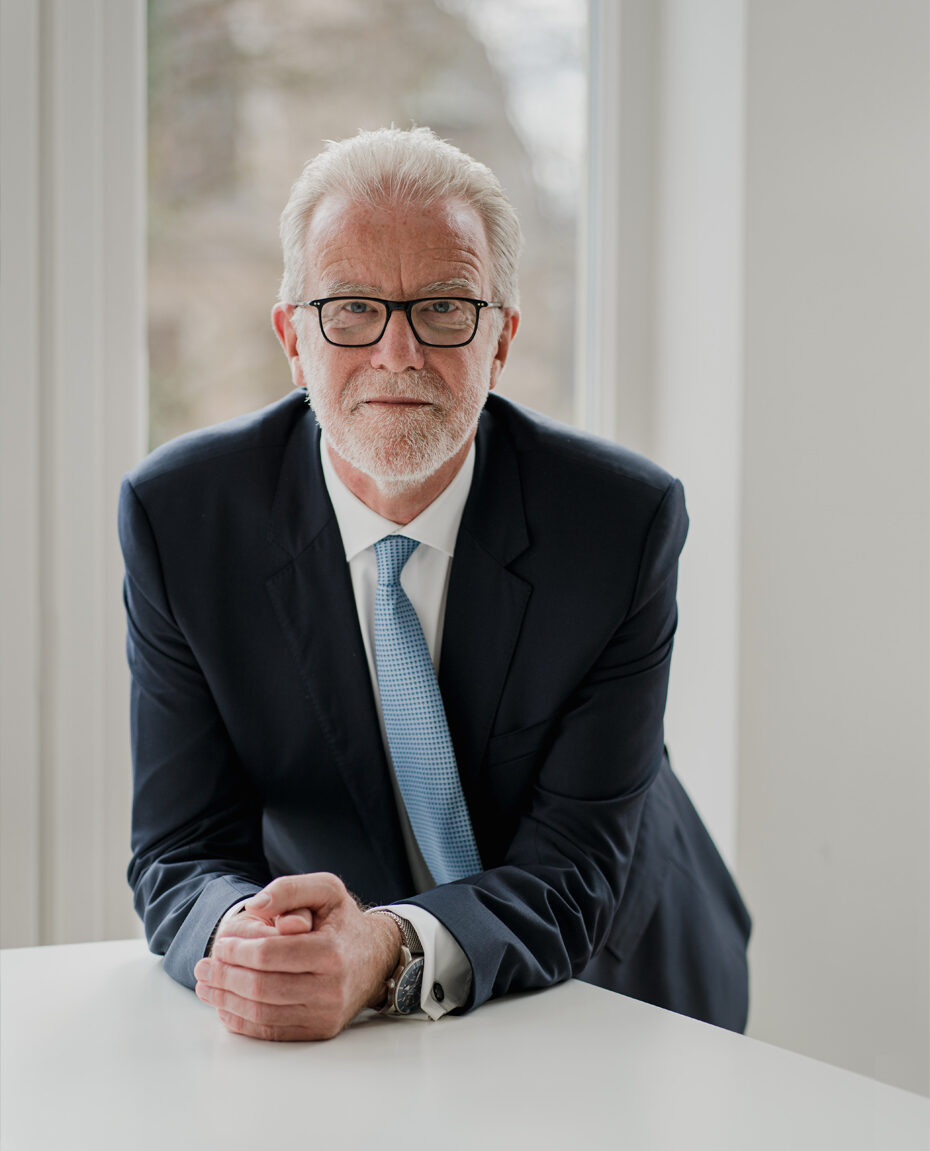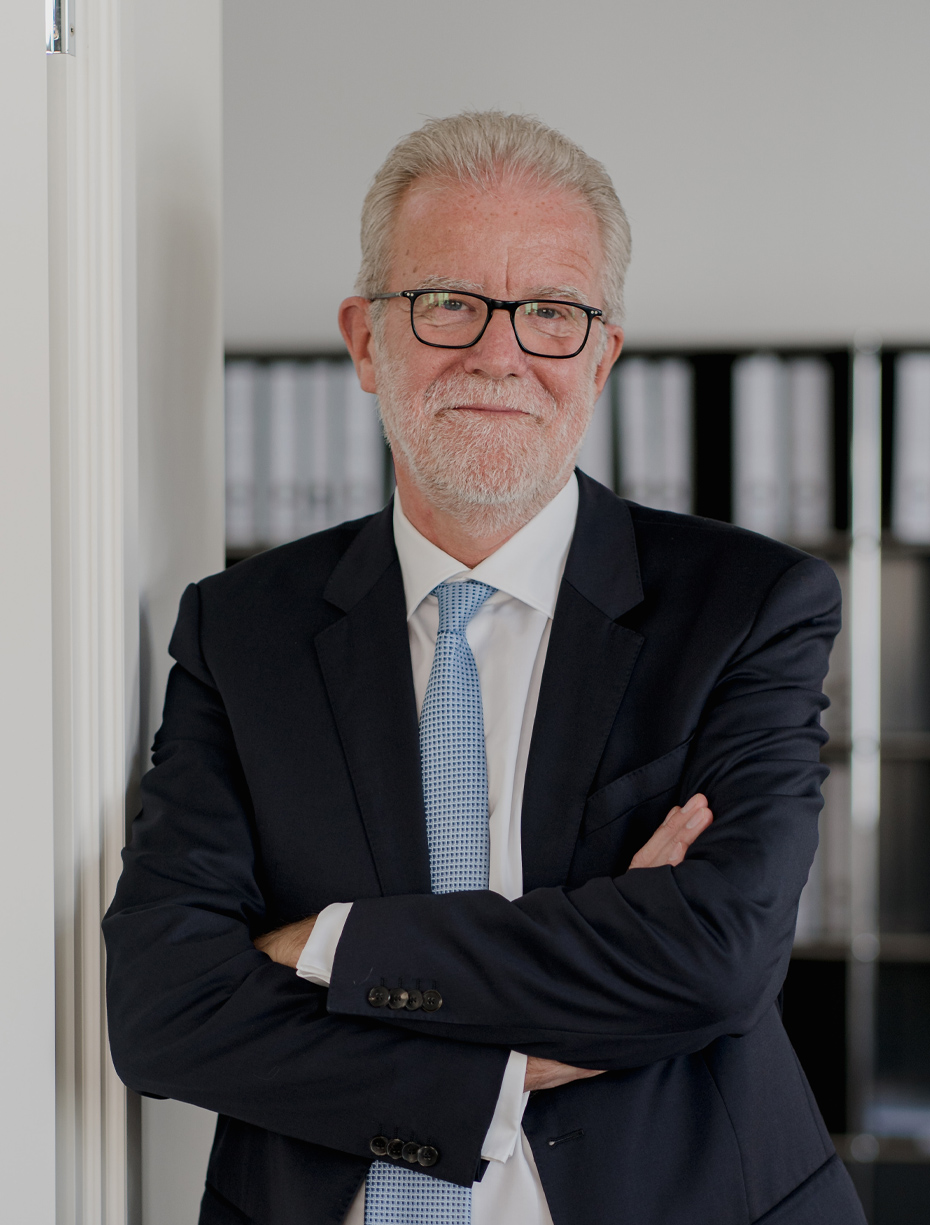 Frank Eckstein
Lawyer, Specialist lawyer
for criminal law
Partner
Founding partner and lawyer Frank Eckstein advises and represents companies and executives, as well as their employees, in particular with regard to commercial criminal law and criminal tax law. Mr. Eckstein has more than 30 years' professional experience in this very specialized field. His particular expertise lies in defence at trial, particularly in large scale cases such as Cum-ex and fraud proceedings.

Mr. Eckstein also has many years of extensive experience in compliance consulting.

Career
After studying law at the University of Münster, Frank Eckstein completed his legal clerkship at the Higher Regional Court in Munich. In 1989, he was admitted to the bar at the Munich Bar Association and since then has worked exclusively as a criminal defence lawyer nationwide. In 1997, he was also admitted as a specialist lawyer for criminal law. In 1989, he began working nationwide as a lawyer and criminal defence counsel with the law firm Bossi, Ufer, Brandl und Dr. Ziegert. In 1993, he founded the law firm Eckstein, Leitner & Prosotowitz in Munich as a partner. Frank Eckstein remained a partner of Leitner until 2011.
At the beginning of 2012, he founded the law firm Eckstein & Kollegen in Munich.
Frank Eckstein can look back on many years of forensic experience in all areas of criminal law, which today form the basis for his defence and consulting activities in the entire field of criminal law. For years, his focus has been on criminal tax law and white-collar crime, in particular corruption, insolvency and bankruptcy offences, embezzlement and fraud.
In the relevant Focus Spezial special editions on the subject of law, the law firm and Eckstein himself have for years been named Top Lawyer in the area of criminal law and are disproportionately recommended by colleagues. In addition, Frank Eckstein and the law firm are repeatedly listed as a TOP law firm/lawyer in the area of commercial criminal law in the business news magazine Wirtschaftswoche. In the JUVE Handbook, in 'brand eins' as well as in Best Lawyers, Frank Eckstein and the law firm Eckstein & Kollegen are repeatedly listed as one of the best law firms in Germany in the field of commercial criminal law.
Frank Eckstein has been a member of the Expert Committee for Criminal Law at the Munich Bar Council since 2017 and its chairman since July 2021.

Consultation languages: German and English.
Association for the Promotion of an Institute for the Legal Profession
2020
NStZ Annual Conference: Debate: The main hearing in commercial criminal law cases; with the presiding judge at the Munich Higher Regional Court, Peter Noll
2013
Bavarian Construction Industry Association: Talk: "Subcontractor use in the construction industry from a criminal law perspective".
2009
Deutsche AnwaltAkademie, Düsseldorf: Seminar: "Strategies in Criminal Defence" seminar (www.anwaltakademie.de).
2008
Deutsche AnwaltAkademie, Hamburg: Seminar: "Strategies in Criminal Defence" (www.anwaltakademie.de).
2007
Deutsche AnwaltAkademie, Nuremberg: Seminar: "Defence strategies from a lawyer's perspective" (www.anwaltakademie.de).
2020
NStZ Editorial December 2020: "Transparency in the main hearing"
2017
The discontinuation of proceedings pursuant to Section 154/StPO in the context of a plea bargain pursuant to Section 257 c StPO "Effects on the legal position of the accused and granting of adequate legal protection", NStZ 11/2017 p. 609ff.
2013
Comment on Higher District Court of Munich, decision dated 10.09.2013: "Injunction against the defendant in violation of human dignity to determine his capacity to stand trial," StV 2014, pp. 446ff. (with lawyer and criminal law specialist Dr. Jens Bosbach)
2011
"Criminality of the use of unauthorized starting materials in the production of cytostatic formulations", StraFo 2011, pp. 344ff. (with lawyer and criminal law specialist Dr. Christian Fröba and lawyer and medical law specialist Dr. Isabel Häser).
2003
Comment on District Court of Munich I, decision dated 18.11.2002, "Prohibition of assignment and settlement clause regarding the provision of security", StraFo 2003, p. 92.
1998
Comment on District Court of Munich II, decision dated 03.08.1998, "Offsetting a deposit with a fine and procedural costs", StV 1998, p. 554ff.